About UAU Project
UAUPROJECT is a Polish design studio founded in 2011 and based in Warsaw. Founders Justyna Fałdzińska & Miłosz Dąbrowski are both graduates of the Industrial Design Faculty at the Warsaw Academy of Fine Arts.
Both born in 1983, Dąbrowski is a graduate of industrial design from the Academy of Fine Arts in Warsaw while Fałdzińska studied at the Poster Studio at the Faculty of Graphic Arts. The two later had the opportunity to continue their education at the Escola Superior de Artes e Design in Porto.
Their passion for 3D printing brought them to experiment with consumer-oriented home production. Their goal is to show how 3D printing is the best choice for sustainable and accessible design goods.
At UAU, sustainability is key to creating environmental awareness, so each piece recognizes the importance of using biodegradable or highly recyclable materials.
"All our products are designed to be 3D printed from plant-based bioplastics like PLA. They are fully recyclable & compostable in industrial facilities.", they say.
Highlighting the importance of old craft techniques and everything local and eco-friendly, the two designers dare push the limits of the creative and design processes towards users, encouraging them to get involved.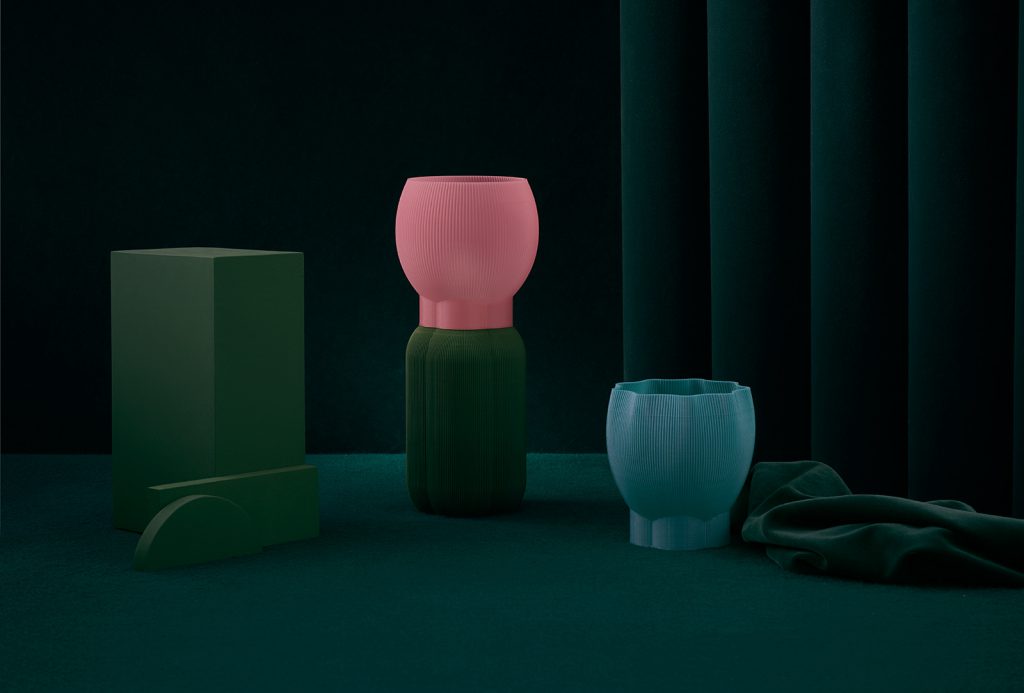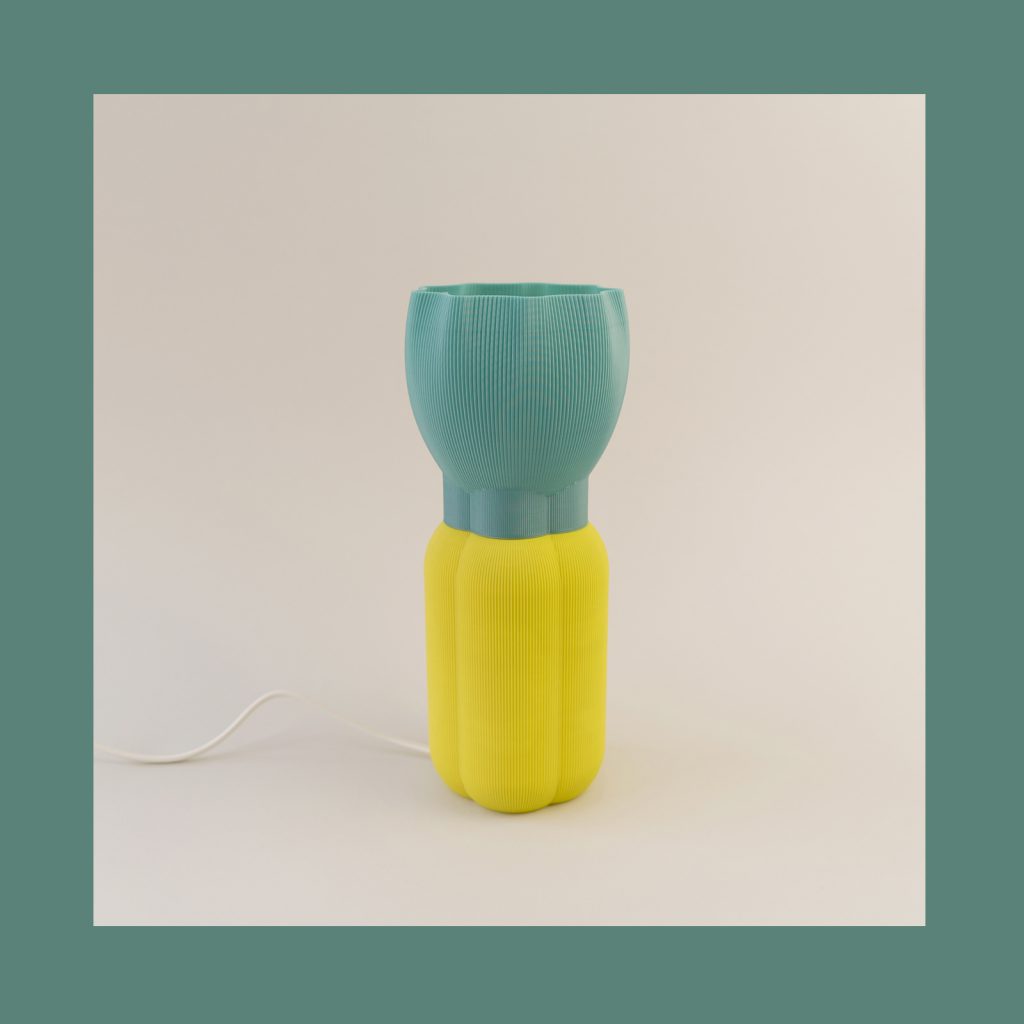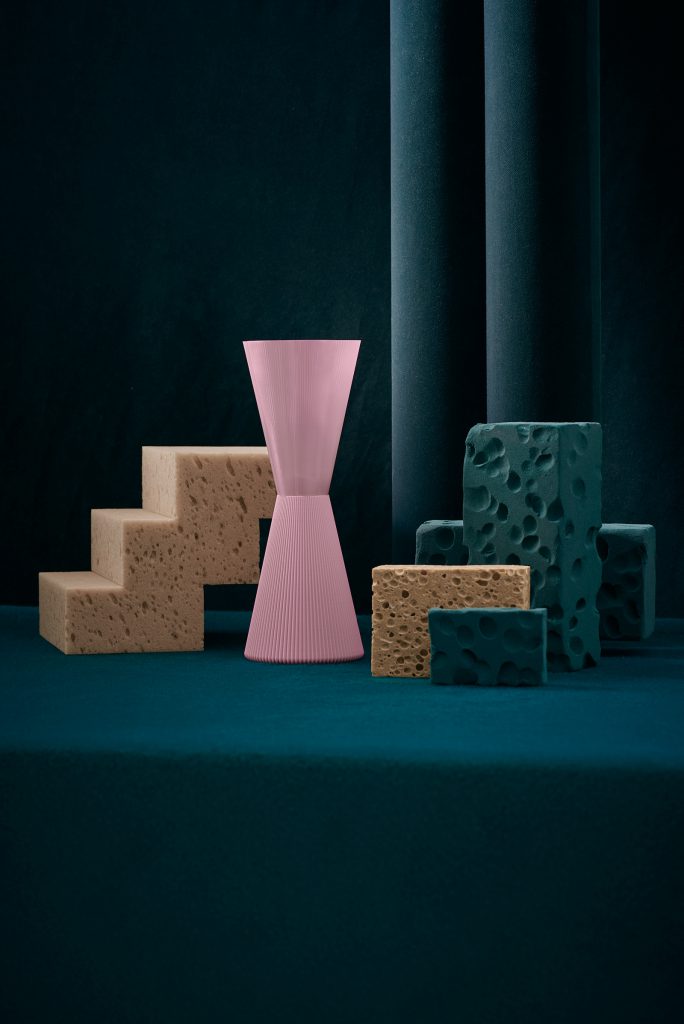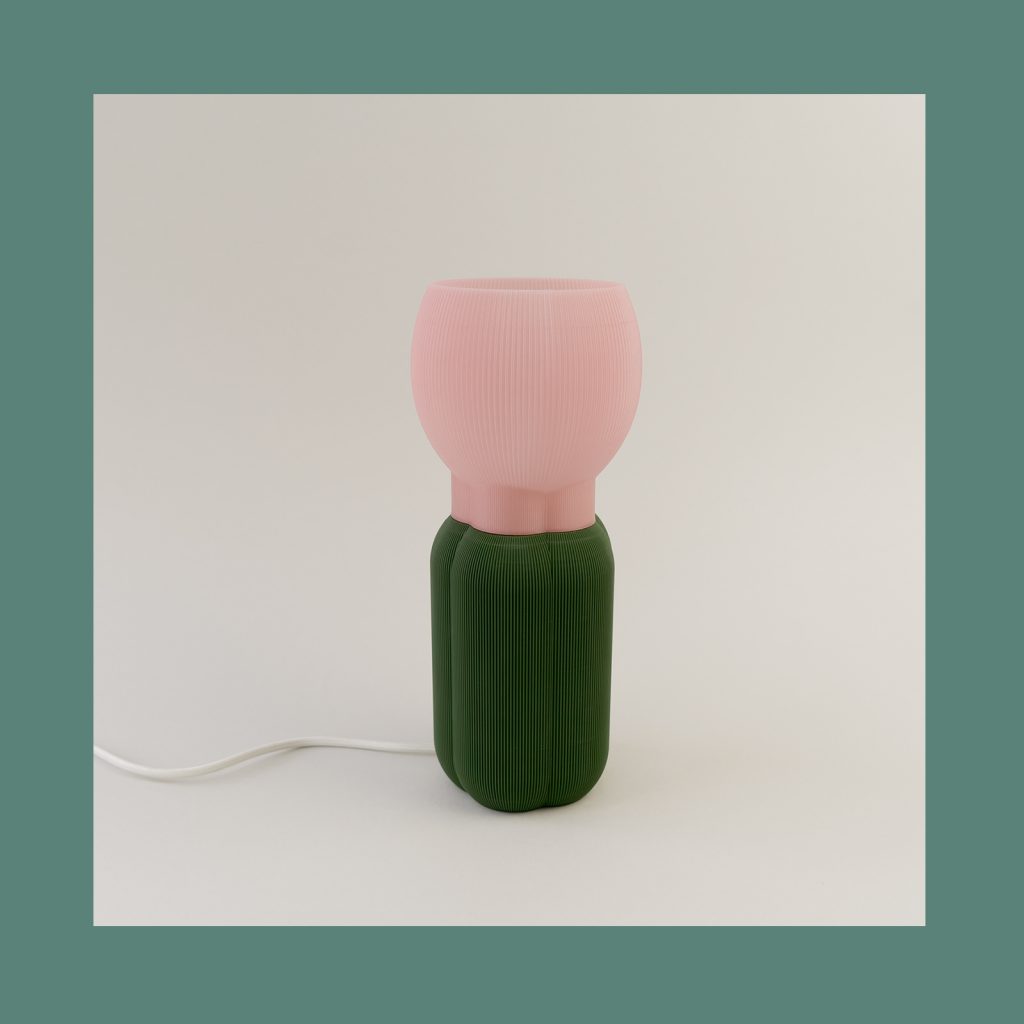 Products
In 2014 they won the MustHave award at the Łódź Design Festival with the Stołek Królika (Bunny Stool). The stool is adaptable to almost any interior because of its unusual shape. It is neutral, and yet it does not lack character. They used natural materials, as plywood, rubber cord, and the eco-friendly material PLA.
All of their products are customizable, with up to 100 colors. They also manufacture and increase an average of 7 to 14 days to complete an order. As they aim at zero waste and zero emission, their production line will soon be fully sustainable and self-reliant. Another goal is to support local markets by manufacturing products locally.
They also experimented with crockery design, reflecting an attachment for tradition with the dining set of fish-like shapes for the well-known Polish herring.
The Zwierzaki (Animals) series is instead for a young public. Six plush toys compose it by selecting animals living in Poland, such as hares, wolves, or otters. The bag that comes with the toy intends to be the animal's home.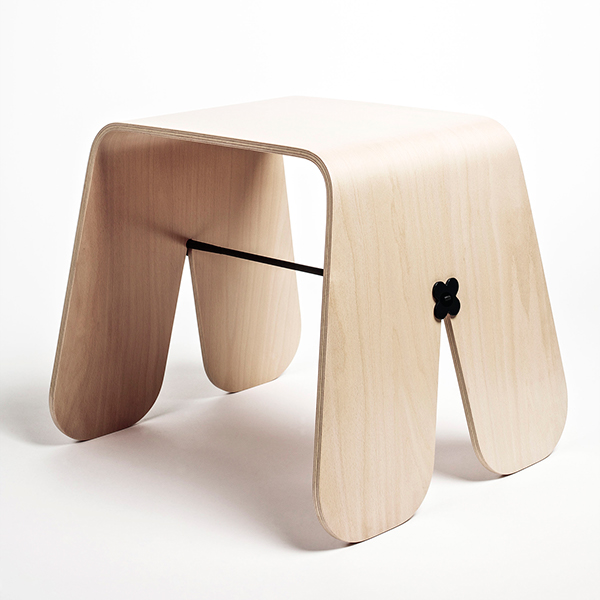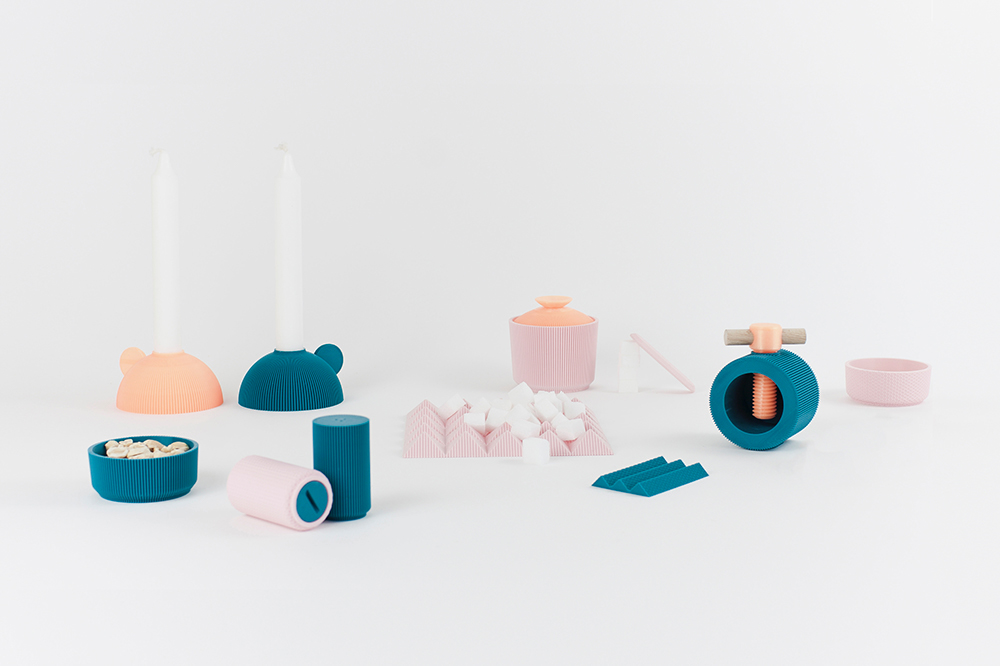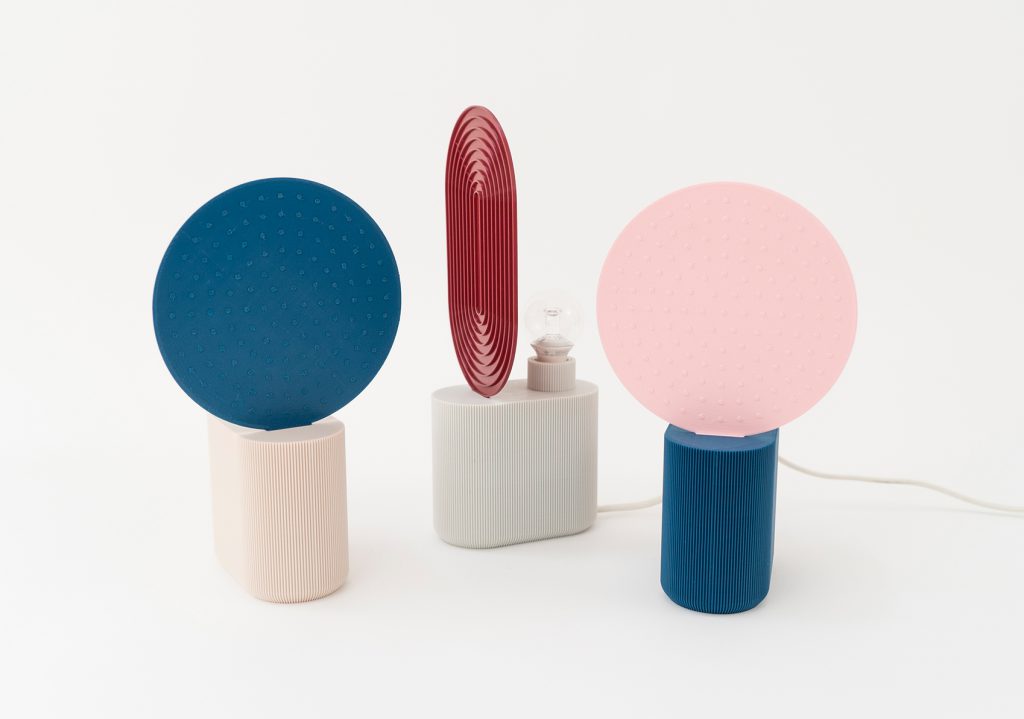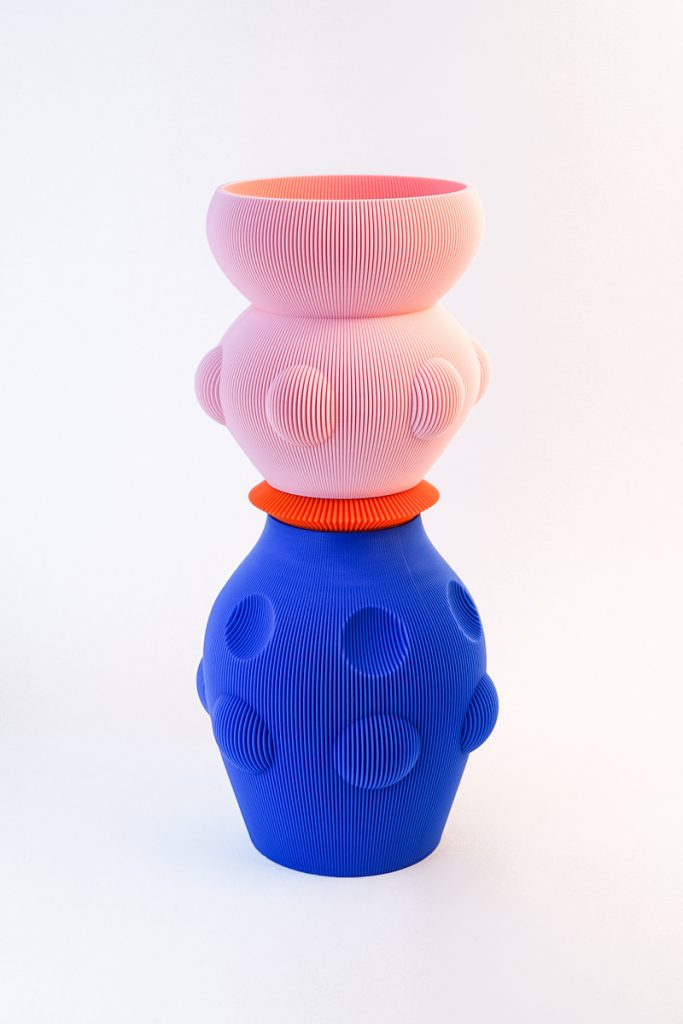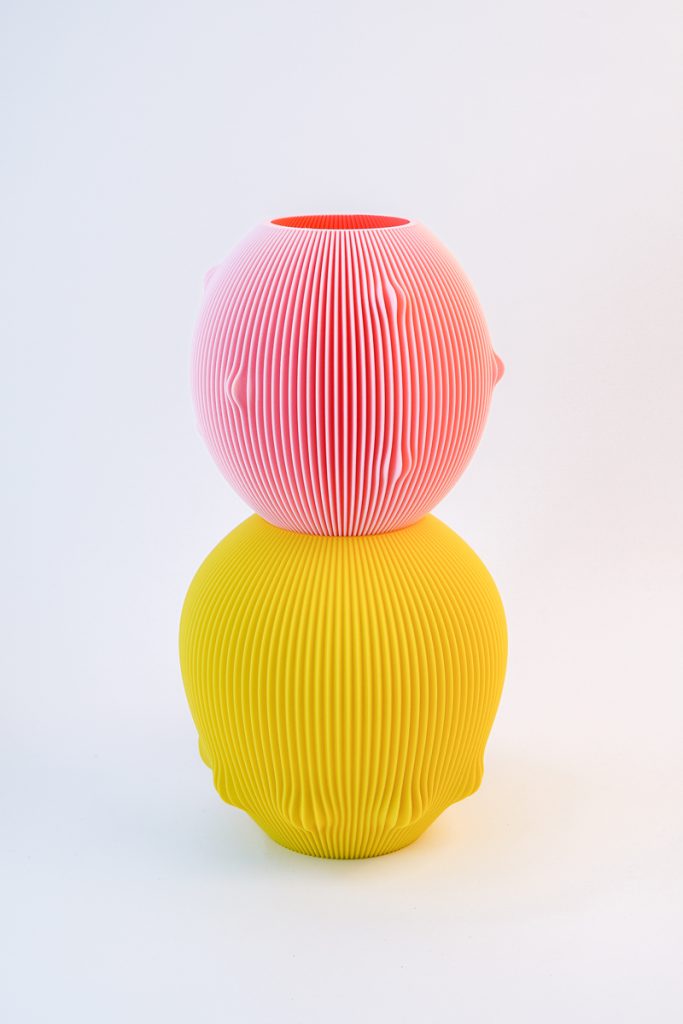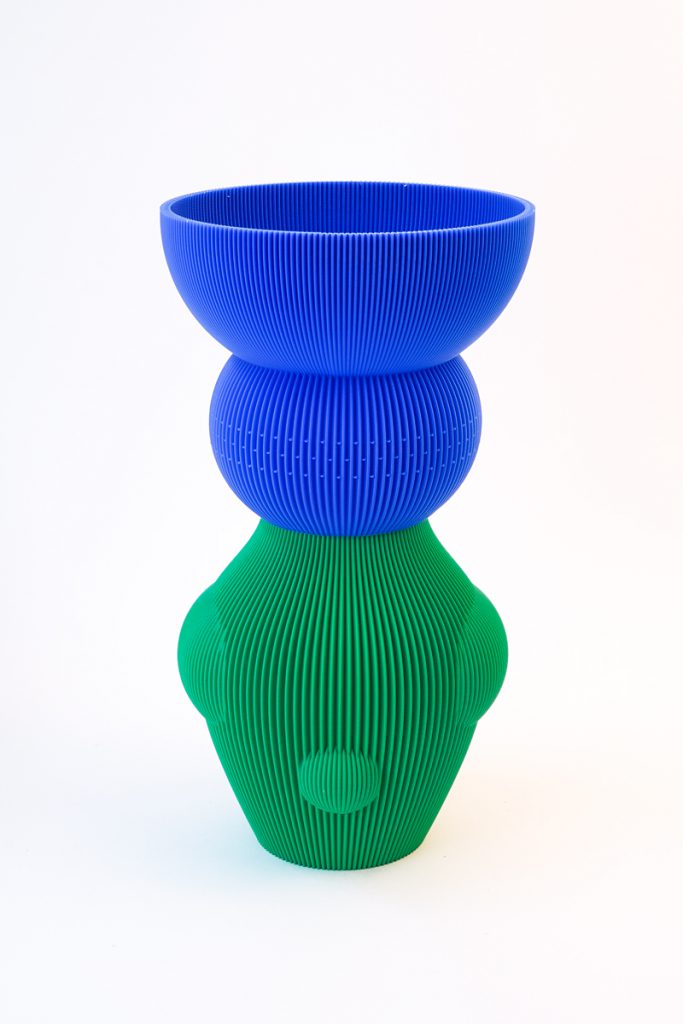 Main Projects
During the pandemic lockdown, the UAU project experimented with new forms, materials, and a different scale in their studio. It was also when TOTEMS came about – a collection of eight totems created in cooperation with Miranda Makaroff, an interdisciplinary artist – always talking and sharing projects via Instagram DMs.
In 2020, they organized Wyspa RE (RE Island), an exhibition as part of the 2020 Gdynia Design Days, presenting all items custom-made for the show.
Visit their website here, their online store, or follow them here.