Tim Rawlinson glass art exploits the refractive and reflective qualities of glass. Tim is fascinated by these qualities and exploits transparency in his glass art. His incredible designs feature cut and polished sculptural pieces that focus on the interaction between light and glass.  Dazzling optical effects are created by distorting both colour and form to transform and enhance their surroundings.
Local Boy Made Good!
Tim Rawlinson was born in Bristol, Somerset in 1985. He began his career by initially studying architecture at Brighton University. He then went on to study glass at Buckinghamshire New University. After graduating from there in 2011, Tim quickly made a name for himself. In that year, Tim exhibited his degree work at New Designers in London where he met Peter Layton, of London Glassblowing fame. Peter knew instantly that Tim was one to watch, and quickly invited him to do some work experience at his London studio. That experience led to Tim becoming a member of the London Glassblowing team and where he remains as a resident artist to this day. That experience led to Tim becoming a member of the London Glassblowing team and where he remains as a resident artist to this day.
"One of the great things about working at London Glassblowing is the opportunity to work with a whole host of incredibly experienced and talented glass artists. In particular, I have learned so much from Louis Thompson and Layne Rowe, who have helped me realise my designs on a much larger scale".
The Glass Art Making Process
There are two main ways that Tim Rawlinson glass art are made. When he is burning the glass, it is a continuous process. He cannot step away from the hot glass i.e. once he's started he is bound to finish that piece. Once it's cold, however, he can deliberate for as long as he wants. There is plenty of time to "play" with it, to cut and shape and polish. It's a lengthy and painstaking process that requires incredible glassmaking skills and artistry, but as we can see the results are nothing short of spectacular!
Critical Acclaim and Awards
Tim Rawlinson Glass has featured in many prestigious exhibitions and achieved great acclaim. His 2018 solo show at the London Glassblowing Gallery, Kumano Kudo, was a commercial and critical success. He was also included in Europe's most prestigious exhibitions the Coburg Prize for Contemporary Glass in 2014 and the International Glass Prize at the GlazenHuis in 2015.
Creating Kumano Kodo
Tim visited Japan for a month-long trip a couple of years ago. There he spent 4 days on ancient pilgrimage where he observed and explored ancient Japanese architecture. He was particularly taken with the Japanese stone lanterns (tōrō ) that dotted the trail and reinterpreted these in glass.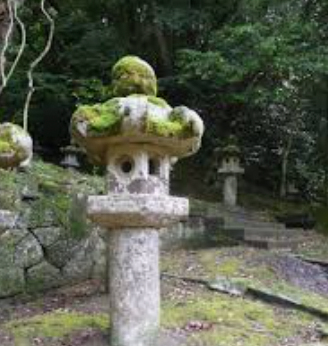 Another major piece of inspiration came from the Japanese zen gardens. These inspired his works based on constellations.  Tim has always been intrigued with how humanity finds order and form in things as random as star alignments, or how people see shapes, animals and faces in clouds for example.
According to Tim, imagination derives from experience, and this show relates directly to the travels he's taken, it's about the investigation and a very personal engagement with his work. The scale of the glasswork is also very important.
"Finding form in chaos is a fundamental characteristic of human imagination and that ability is the heartbeat of this show," says Tim.
Tim Rawlinson Glass Art Pushing The Boundaries
Tim has also worked at Deveraux and Huskie's for 4 years. This collaboration has enabled them to achieve forms in glass that have pushed the medium to its limits.
"The optical quality of glass means you have static movement. There is nothing fixed within them. As you move so do the shapes and shadows something will be different depending on your angle of view. The fluidity and movement are what intrigues me.  At a certain point in time, what one sees is frozen and the interior becomes like a painting," says Tim.
It is clear from the way he speaks as well as from the artwork itself that Tim is passionate about the way light works with glass. How it excites the glass and transforms it, altering the mood of the piece depending on the lighting.
In fact, he purposely puts light in the title of his artwork as it's such a critical factor. As the light changes so do the dynamics of the piece and the projections of light that it gives out. That effect is ever-changing during the day, or if the piece is in motion like some of the kinetic sculptures he has made. What you see are the most wonderful breadths of shadow that constantly flow in and out of each other. This is something Tim finds to be as important as the piece itself.
Tim at Work, Creating 'Vortex'
A Final Word…….
It is no exaggeration to say that Tim Rawlinson glass art sculptures are objects of wonder and contemplation. They are an artistic reaction to a society that moves at an alarmingly rapid pace and demands instant solutions. Tim's pieces aim to enrich our intellectual and spiritual need to slow down and experience what is going on within. "Amen" to that we say!