Heads up collectors – this is not a drill.
In fact, it is quite the thrill!
Today we're unveiling our most exciting product yet: the Ultra Limited Edition.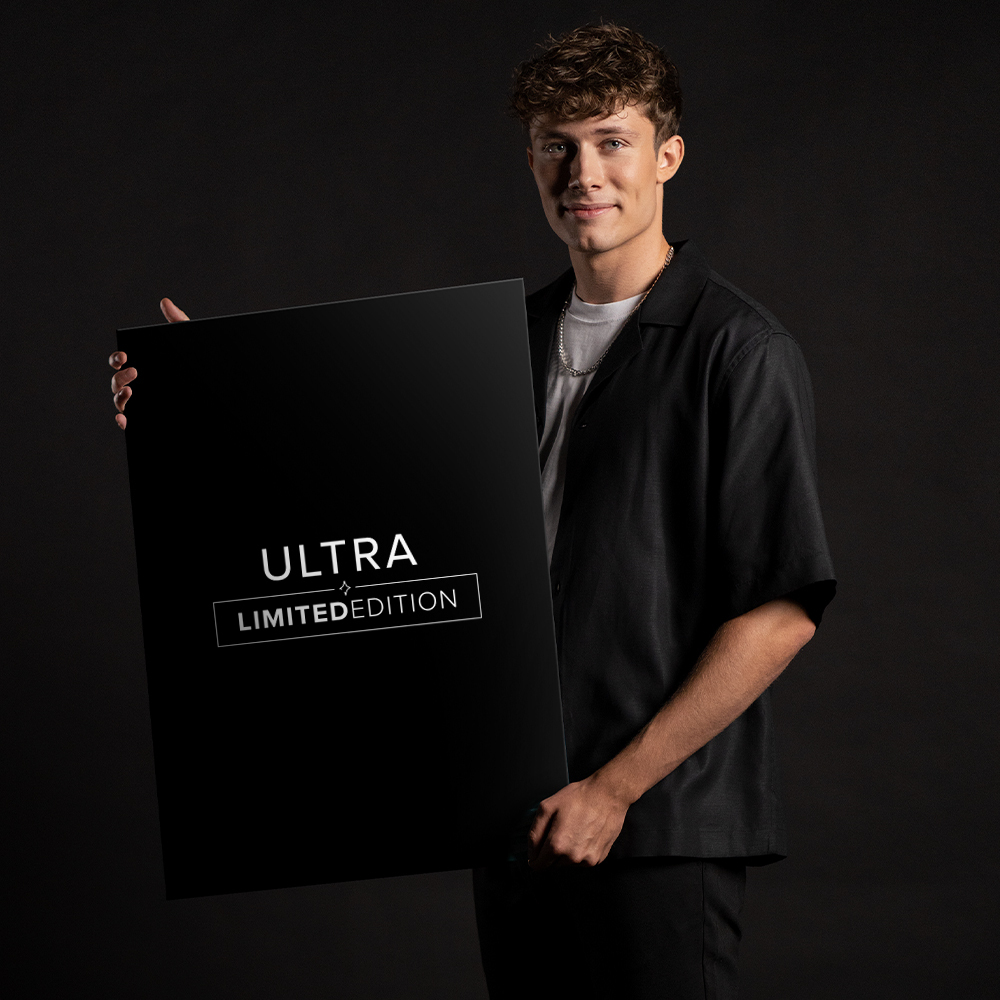 Created for those looking for the ultimate metal poster; the apex collectors.
These unique posters are not meant to simply elevate your Limited Edition collection – they belong in a league of their own.
And the first one is just around the corner. 
Want to know more details? Pay attention to the clues hidden in these paragraphs!
Bigger. Bolder. The ultimate metal poster.
Ultra Limited Edition means ultra sized, ultra detailed, with ultra limited runs, and ultra artist collaborations.
Basically, it's all 4U.
On every piece, we are collaborating with cherry-picked artists who'll be creating exclusive designs for our Ultra Limited Edition series. With the assistance of our Design Studio, they take up to two months to make sure the art is bursting with spectacular detail and never-before-seen enhancements. The best part? Ultra Limited comes in a chunky L size so you can fully appreciate all that class, even from a distance.
But you gotta be fast!
A new design will drop once every month and only a few hundred collectors will be able to score a piece.
Safely delivered in our new, premium packaging, and destined to become the crowning achievement of your collection.
It begins with a very bright artist – can you guess who?
We can't wait for you to see what we've prepared for our Ultra Limited Edition debut!
Here's a clue: the artist behind this (master)piece also created these stellar artworks:
Tomorrow she's going to make a special Instagram post on her account revealing the design's name. Exciting stuff!
So see you all at the premiere!
Oh and bring all your shocked expressions.
You're gonna need them.