About Magdiel Lopez
Magdiel Lopez is an artist and creative director born in Cuba and living in Dallas, Texas. Throughout his 12+ year career, Magdiel has worked on and led projects ranging from brand identity to conceptual art and environmental design. He is currently on staff at Fellowship Church in Grapevine, Texas.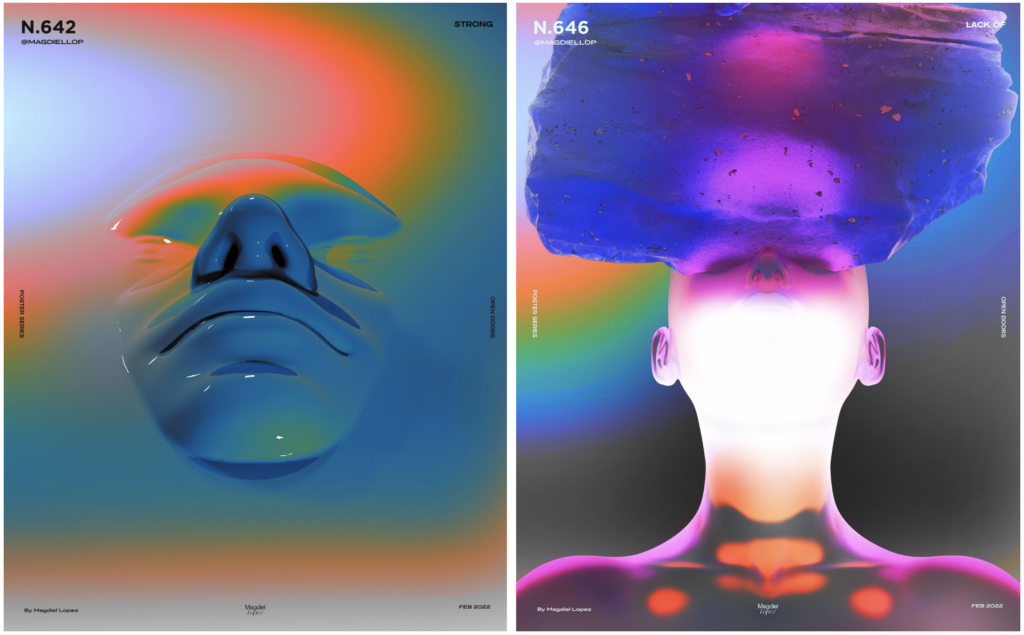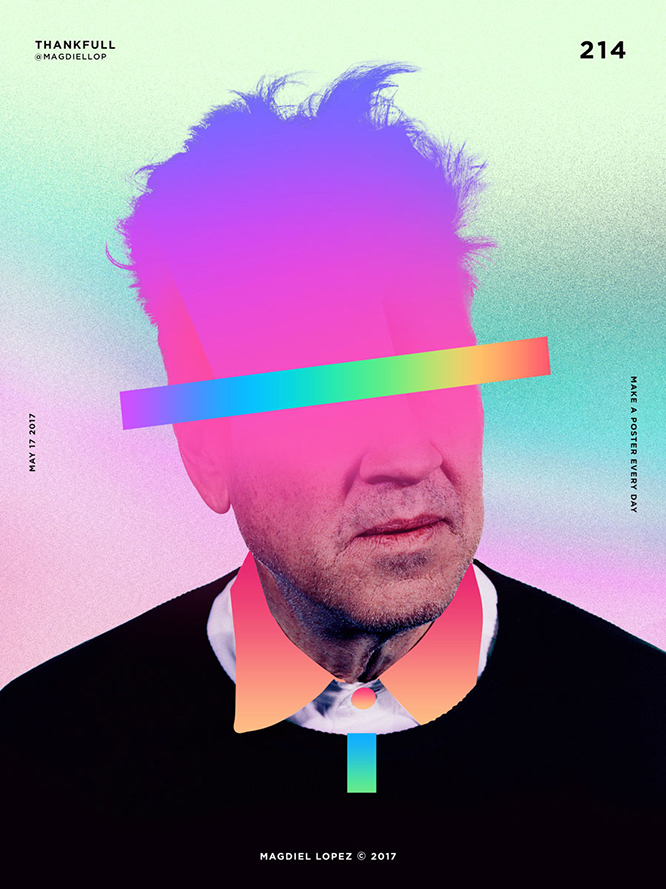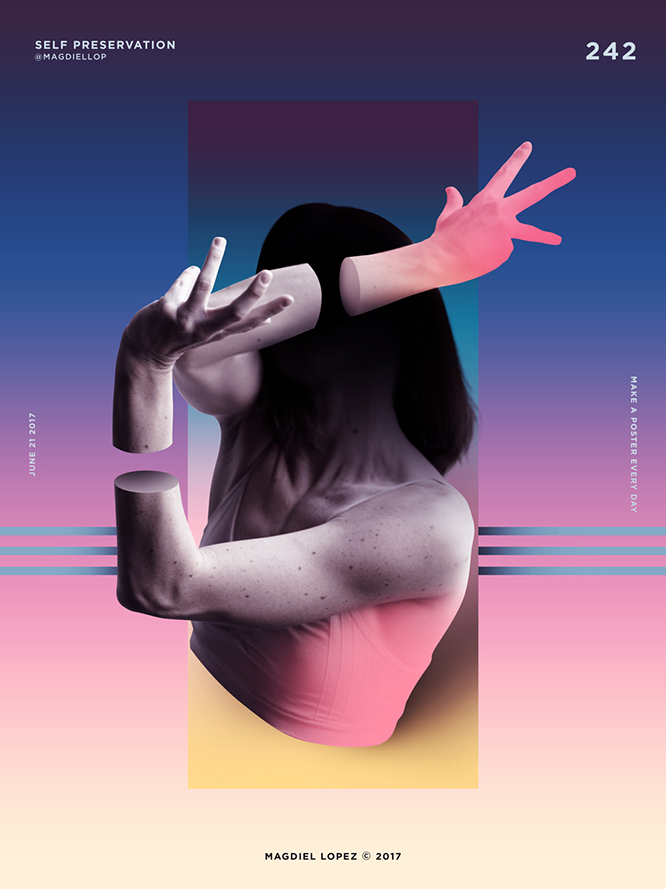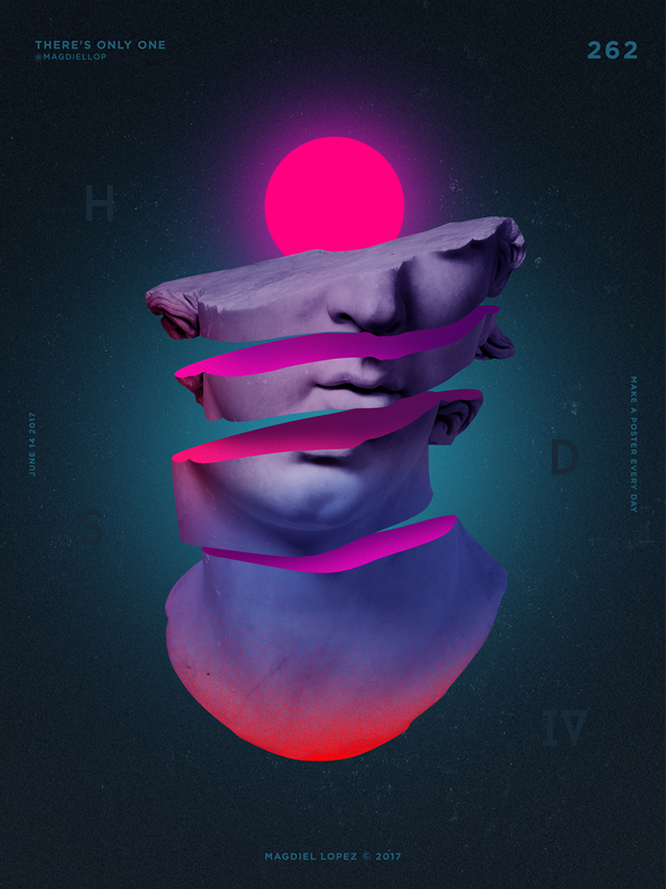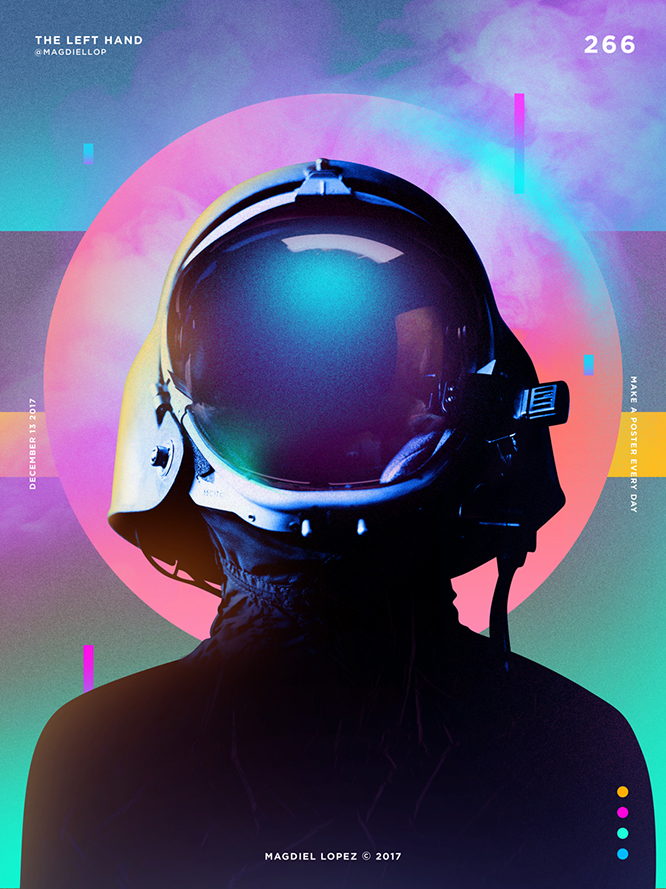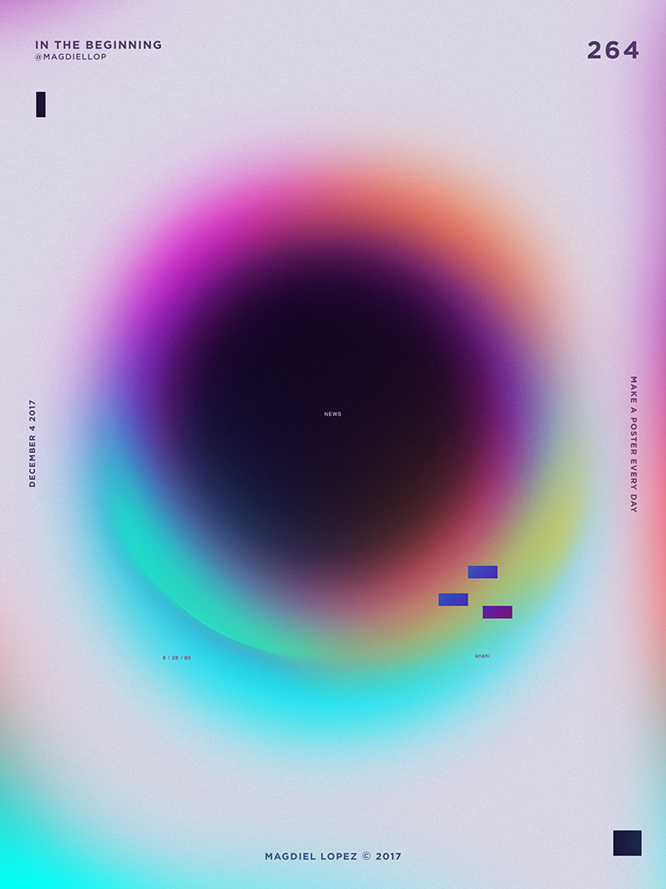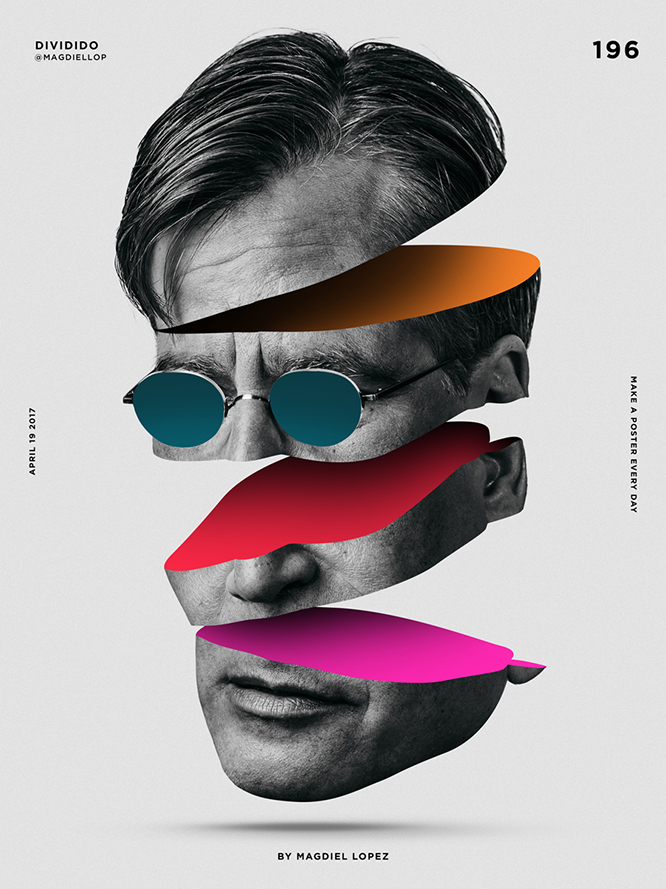 He manipulates images with Adobe Photoshop to create a fantasy and illusionary tone. His work is recognizable mainly by vibrant neon colors and frequent human forms, to which Magdiel wisely gives a glossy texture and touch.
In the series A Poster A Day, he challenges himself to create a poster layout daily for a whole year, with stunning results.
Magdiel Lopez's passion for excellence and creativity shows in his artwork. He has already gained notoriety from respected publications across the globe and works at Belmont Creative digital agency.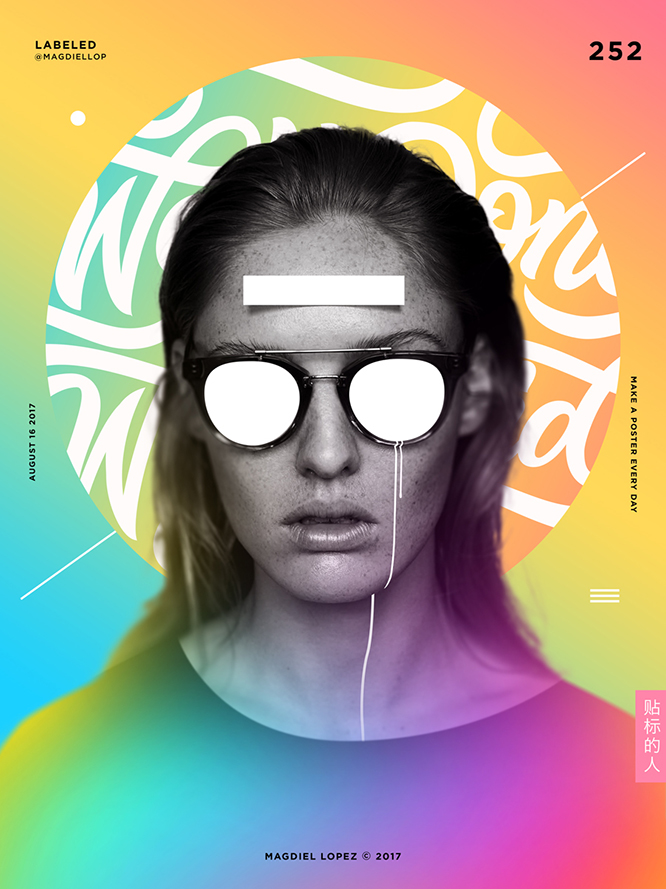 When Magdiel Lopez is not designing, he enjoys hanging out with friends, serving at Fellowship Church-Dallas campus, and spending time with his wife.
To view all of Magdiel's works, go here, or follow him on Instagram.