About Elmo Hood
Elmo Hood (b.1989) is a British contemporary artist living in Brisbane, Australia. As a self-taught, his unconventional technique is a manifestation of his creative intuition and workflow. Elmo's specialties are collages using play cards – something relatively new until 2013 when he became viral with a collage piece he created out of two play cards. That artwork opened his doors to various international exhibitions and a firm celebrity fan base.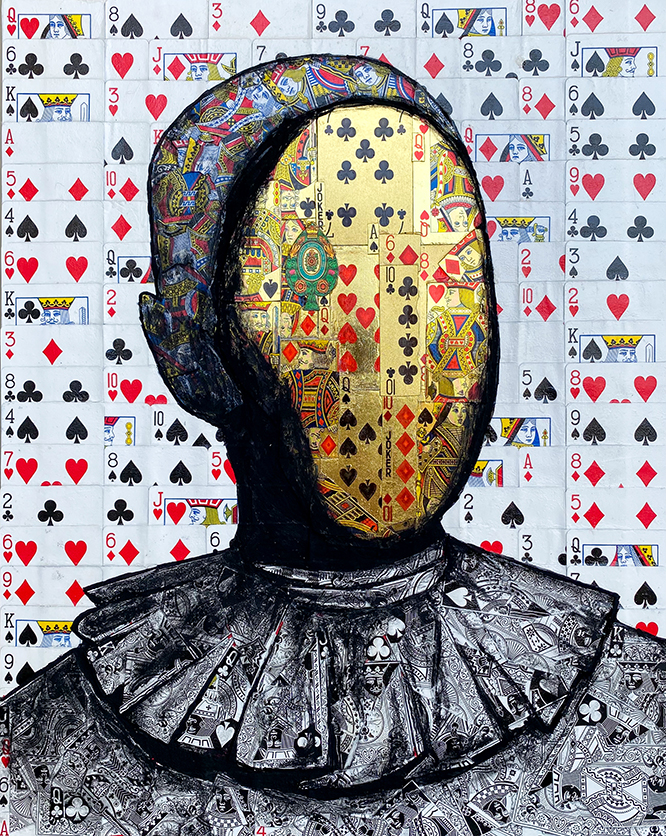 ElmoHood's Creative Technique
By cropping, shaping, and burning the cards, he aims to represent human feelings and often stretches the references to philosophy and the paranormal. His work is now best depicted as a fuse between pop art and mixed media as he uses a variety of materials and different techniques to achieve his compositions.
Figures and Color Palette
The chosen play cards always guide Elmo's color palette, but he also uses darker tones to define outlines and other shades. Indeed, a figure will pop out of a juxtaposition of cards. Sometimes a King or a Queen, sometimes Batman or an octopus. Aside from the figurative subjects, Hood wants to attract the viewer through several routes, such as curiosity, surprise, engagement, and feelings.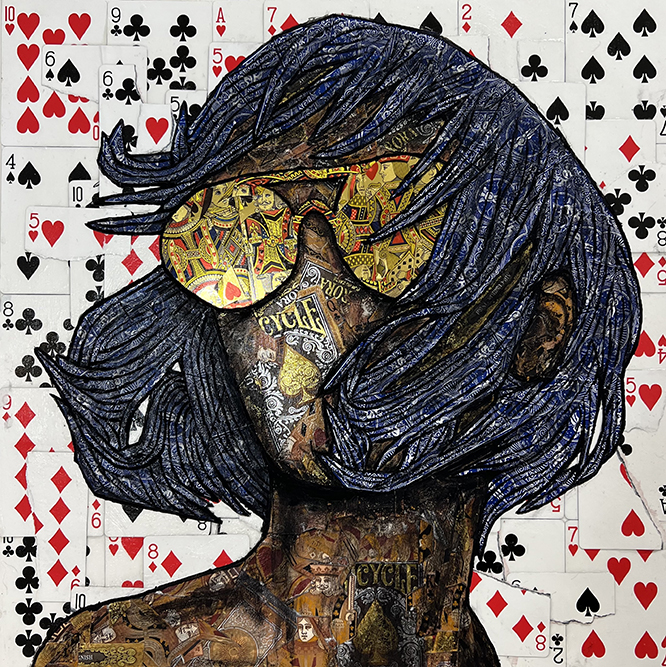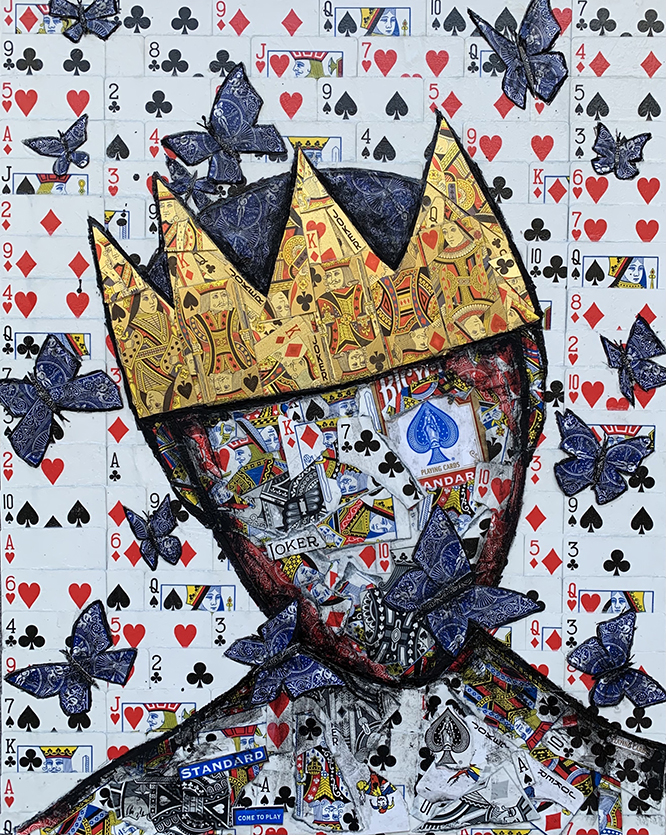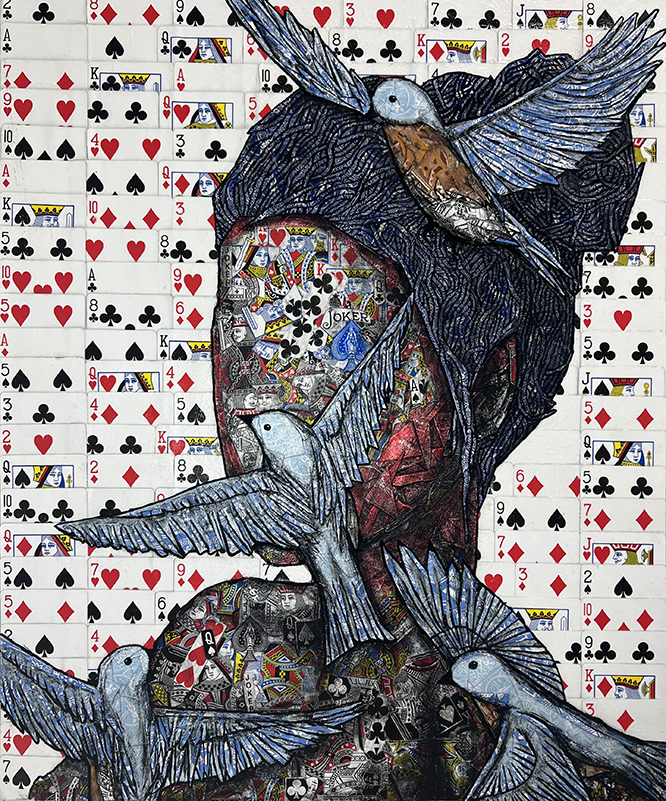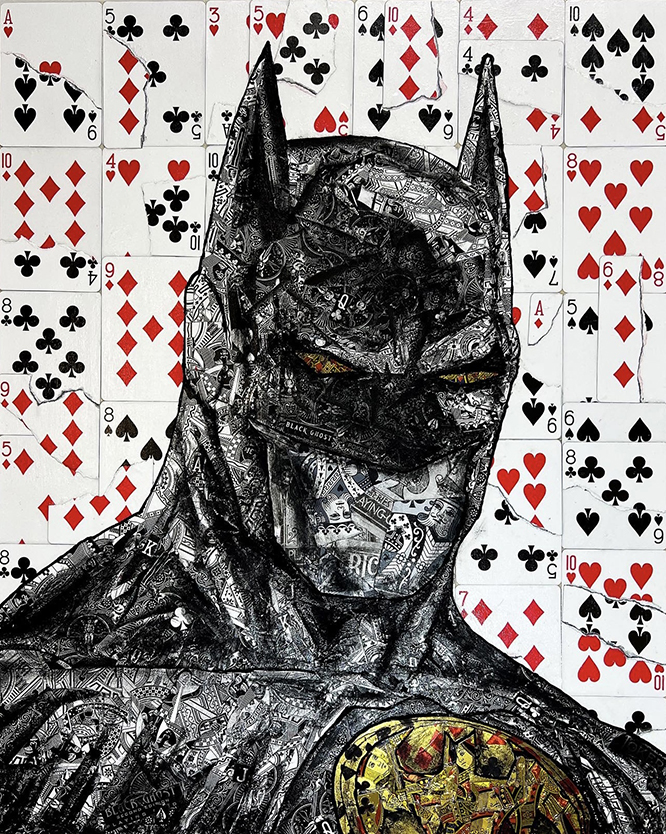 Publications and Exhibitions
Publications to date include British GQ, Forbes, Glamour Magazine, Wall Street International, Oddity mag, Sloane Square Magazine, and many more.
Elmo has exhibited artwork in London, Paris, New York, Miami, Ibiza, Bahrain, and Munich throughout his career. His work was auctioned off at the Houses of Parliament.
Elmo Hood also creates NFTs. Go here to discover more >
Visit Elmo Hood's website here, or follow him on Instagram! 
Read similar articles on Hue&Eye >